Frequently Asked Questions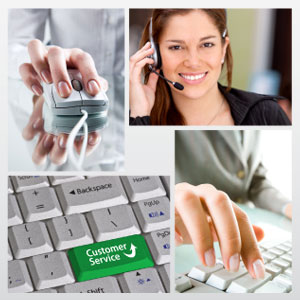 Here you can find answers to the most common questions about our wireless internet services.
How big is the wireless antenna?
It is very compact, less that 12" tall and less that 3.5" wide if you are located in the inner coverage circle. The antenna is a little over 12" in diameter and is a parabolic type if you are located in the outer coverage circle.
Do I need to buy or rent equipment?
No. We buy and install all equipment needed for your wireless internet connection. If you cancel your internet service we will uninstall the equipment.
Is the wireless transmission secure?
All wireless transmissions are encrypted to protect your data. We also use security authentication to provide and additional layer of protection.
Is wireless internet available in my area?
Our coverage area is constantly growing as we upgrade our network. We will come to your premise and perform a free site survey to determine signal strength and line of sight to our tower location.
Does my city or homeowner association allow me to put an antenna on my house?
The FCC prohibits any governmental (city) or non-governmental agencies (homeowner association or landlord) from restricting install of antennas on your home or private space. See the Telecommunications Act of 1996 for more details.
How long does it take to get wireless internet service installed?
We typically can have your wireless internet access installed in a few days, often the same or next day. After we have performed a site survey and determined that our signal is strong enough at your location, it takes about 2 - 3 hours to complete the installation.